Course Description
In light of Covid-19, a profitable and content hygiene team has become a challenge for many practices. In this webinar we will take an in-depth look at how to regain and maintain profitability within your hygiene department. As well as the significant positive impact of a soft tissue management program for your dental practice and your patient's overall oral health.
 Course Objectives:
Tools will be provided to improve hygiene production per hour without "selling".
Evaluate proper benchmarks for your hygiene department.
Come to a better understanding of what is an acceptable target % for Perio vs. Prophy for your practice's patient base.
Learn how to lead and align your team to a soft tissue management program that will improve your patient's overall health while also increasing your practice production and income.
Education and scripting to help your hygiene team improve their patient's value on the soft tissue services they need to improve their health.
Utilization of preventative and diagnostic coding to maximize the patient's insurance benefit.
Review how to assess and improve your recall program.
Creating and maintaining a positive culture with your hygiene team; build engagement and have awareness on what we do that pushes against it.
Audience: This course was created for doctors, hygienists and office management team.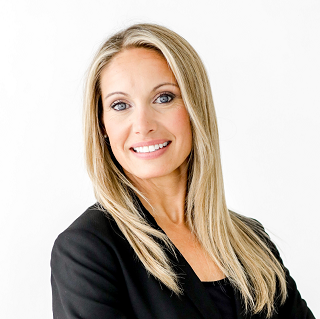 Meghan Conger
Meghan has developed her expertise of the dental industry over the past 20 years, her background comprised of leadership roles in DSO organizations and independent private practice alike has cultivated a skill set that encompasses all aspects of the dental arena. Supporting countless dentists develop thriving dental practices and engaged teams, she knows that without good business skills and support systems practices suffer. As a faculty member at Marquette University School of Dentistry, she has had an opportunity to manage the University's practice management program and educate our future dental leaders on practice management. Speaking on the business of dentistry to thousands of dentists and their teams across the U. S. for state and local dental societies, dental schools, and several of the nation's top dental meetings. As a champion to her dental clients, her passion is in helping dentists realize their full practice potential by combining dental clinical skills with excellent business skills to create a profitable and enjoyable dental career.
Available in days

days after you enroll

Backbone of Your Practice: Improve Patient's Oral Health While Increasing Productivity of the Hygiene Department